Another great flying morning. Just the thing to do before our predicted high winds.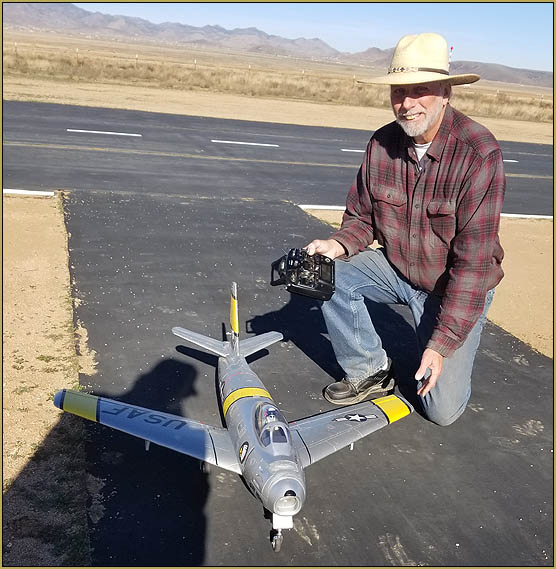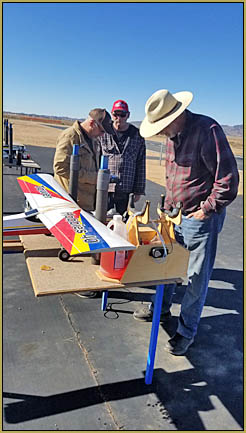 Dave S. (Thanks for the music!) and Eric assisted Terry with getting his trainer prepared and in the air! A few minutes of teamwork and Terry was up and flying.
Between weather and members traveling, working (yes, even the retired have important works), doctoring, or recuperating, winter flying is routinely less active. However, pilots still assure time to "MAKE IT HAPPEN", for themselves and others. Thanks to all.
Let's look forward to warmer weather and a weekend when most all Golden Eagles come out to enjoy the company and cut holes in the air.