The first morning of the new year was a BEAUTIFUL morning… PERFECT for flying RC models!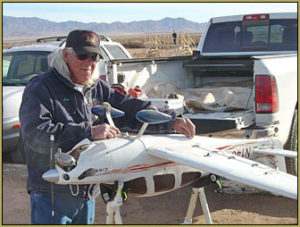 Our President, Jon Wilson, was out there with his big Cirrus model… what a beast! … but it flys so nice!
Shawn was assisting Worth with his electric L4 Bird Dog…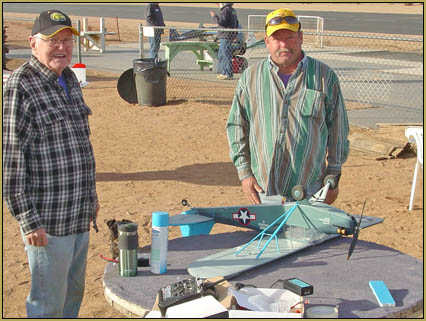 Gotta get that "balance" just right!"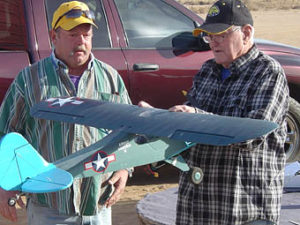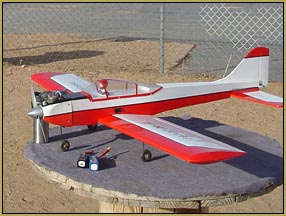 … and there is one of Carry's planes… it's "for sale", I think.
–
–
Our YOUNGEST Pilot-trainee…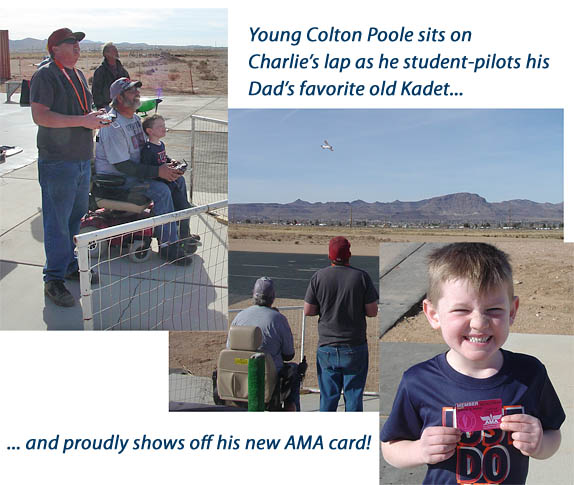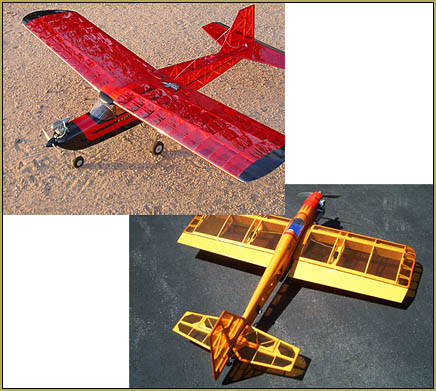 Eric was out there, second morning in a row!… with two of his toys: the old-school 3-channel Kadet Senior and his Phoenix "Fun Star".
–
It was a beautiful day… and "a good time was had by all!"
… Come out and fly with the Golden Eagles RC Club!