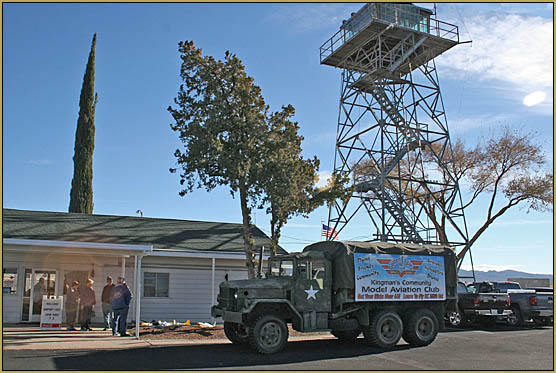 The Golden Eagles RC Club's 1st Birthday Bash was a Blast!
The Golden Eagles RC Club celebrated its first anniversary with a WWII-themed spaghetti-feed at the Airport Cafe at the Kingman Airport on Saturday, December 8th, 2018. We had a standing-room only crowd with at least seventy members and family and friends in attendance. Spaghetti, garlic bread, salad and birthday cake were all on the menu. … but to simply call that cake a "birthday cake" is truly an understatement… The restaurant's chef, Amé ( I hope I spelled her name properly!), really knocked herself OUT on this project… WHAT a CAKE! … taking-on that WWII theme with a hangar, gun emplacements, a bit of runway and a fighter-plane!… it has the number 73 in candles as it's been seventy-three years since the end of WWII. Thank you, Amé!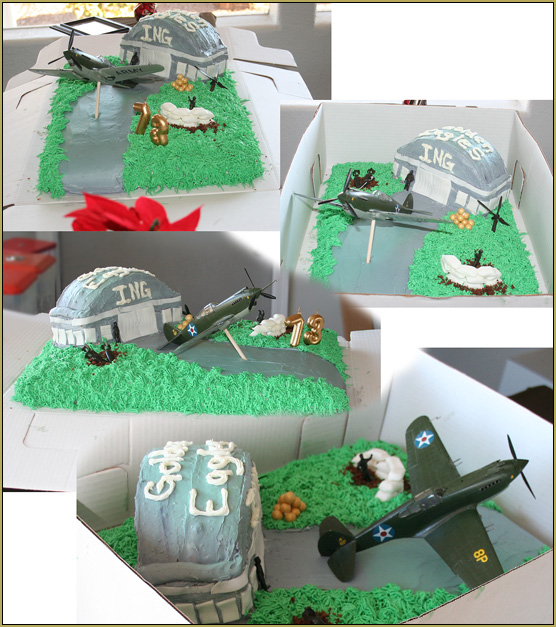 Our Pres, Jon Wilson had been working with the management of the Airport Cafe for some time to make this event a success! The restaurant only seats 40 patrons. but they managed to get some extra space and then managed to feed us all with good food and great service… Thank you, Airport Cafe!
The restaurant is operated by Fork in the Road, Inc., a Kingman-based corporation. Krystal and Everett Burge of Fork in the Road were at the restaurant to join us in the celebration! … and I saw BOTH of them working in the kitchen, as well! … As a "Thank you" to them, to Fork in the Road, and to the Airport Cafe, Jon gifted to them a beautiful framed print showing a B-17 in combat… and the print is signed, not by the artist, but by that plane's pilot during the war: Lt General Eugene LeBailly, 8th Air Force, 34th Bombardment Group, Europe. Jon had acquired the print from the General's son, some time back, and he wanted the Airport Cafe to have it as part of their goal of developing a WWII-era theme for that restaurant.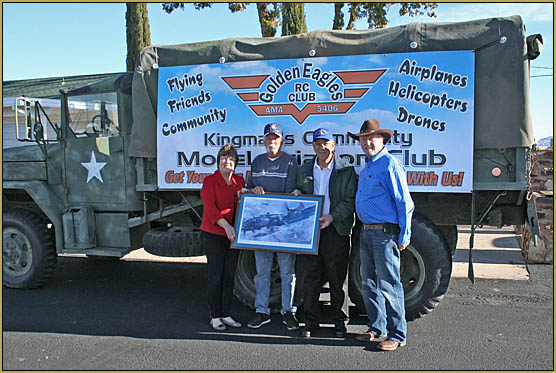 The Birthday Party was fun… lots of food (with plenty of dessert!), great service, and the Kingman Golden Eagles RC Club members, friends and family chatting and laughing… a huge success!
Let's remember back…
Check out these old articles and remember where you were when we were building our club, building our facility, building our place in the community of Kingman, and building our friendships.
In this past year, our FIRST year, we have created so much!
CLICK an image to see all the pics and the write-up! … See if you can remember those days and the part you played in our success! Thank you, each and every Eagle!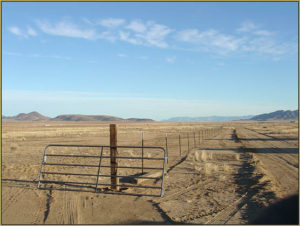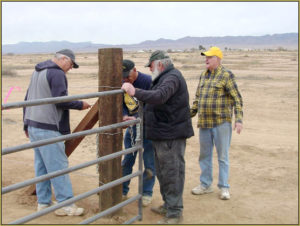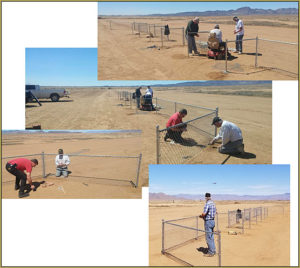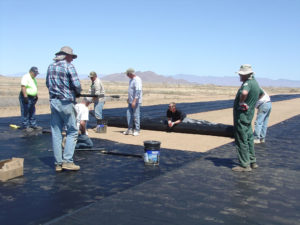 FUN PICTURES from the Birthday Party… Click an image to see the full-size image… "back-arrow" to return to this page.
Thank you, everyone… let's do it again, NEXT year!
See you at the field!
— Eric