Please accept my apology for not having provided Club updates since ??for too long! Time gets away from me.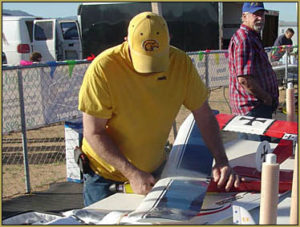 First off, check out the following summary of our Club Membership status, very impressive!
55 Flying, Supporting and Youth Members
14 Business Associate Members
69 Very diverse people and businesses!
I understand this is the largest group ever to support a Kingman Model Aviation Club. A young club setting records. Congratulations Golden Eagles!
Visitors and potential new club members find our gate every week. These inquiring people, whether they join or not, all mention our obvious camaraderie and Club pride. They then tell others to come out. Kudos to Golden Eagles members for your hospitality!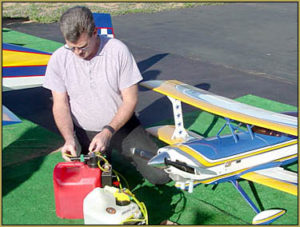 Members have asked about having an inter-club fly in, a night fly, a breakfast fly or competition, an evening ice cream social fly fest, Demo flights for community groups, and a race. We are a young, growing club. Member availability/depth has not yet grown to where it is possible to plan and execute very many events. Remember, an event requires "A Leader and Team" to plan and implement the activity. As we grow, our ability to host more events will increase. Jim Simo donated a grill to the Club so now we can feed the crew. Thanks Jim! Is it time for a BBQ/Ice cream evening fly? Who wants to lead the project? Maybe Ben Poole, his BBQ chicken is spectacular! If anyone wishes to lead an event simply call me to start the process. Meantime……lets go racing.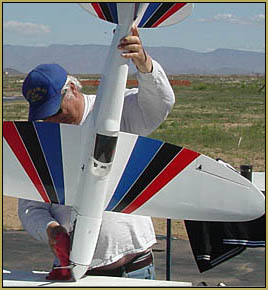 VP Paul Smith and Boyd Hunt volunteered to spearhead our Club's hosting of a Regional Warbird Pylon Race. These Regional events are FUN!, even for non racers. A successful race will yield the funds to pay for an appropriate, event quality, PA System. There will be a task appropriate for everyone willing to help and time invested will really benefit our Club. Assistance of 20-25 members will be necessary. Some assignments will be fairly technical but every task is critical to a successful event so please pitch in where you are able. The date has yet to be established but expect October or November. Once the date is solidified please reserve it on your calendar. Then, talk to Paul and Boyd about what you can do to help our race be a winner.
Thank You to everyone contributing energy and expertise to maintenance, development, training, and communications! You are greatly appreciated!
Note; Thanks to MT. Bob, Shawn and especially Harley Carter for representing our Club at our first City Park event. New visitors showed up at the field the very next week!
In closing, hope for less wind, fly to your personal level of satisfaction, enjoy the success of fellow pilots, and, continue to help gathering the unfortunate mishaps of others.
See you at the airfield. Jon