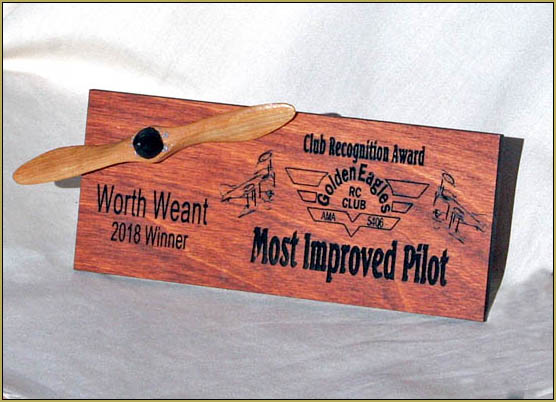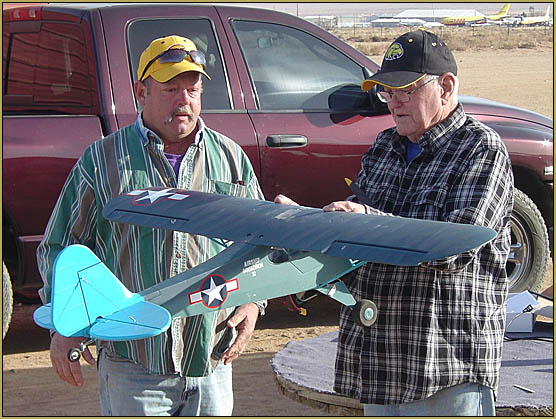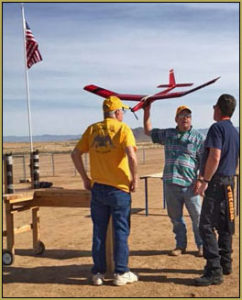 Worth Weant has been awarded the "Most Improved Pilot" Award for 2018. Worth began learning to fly back in September of 2017. He enjoyed flying electric gliders… and his enjoyment was infectious; developing into a dedicated "glider group" of Eagles!
Worth also flew-the-spots-off of his blue Cub model. It was a tough transition from his having learned to fly the E-glider to learning to fly this little foamie Cub… but he kept at it and could be seen, out there, driving that plane all over the sky. That model took more than its share of abuse… but Worth showed it no mercy!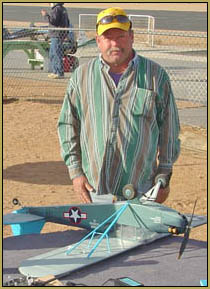 Worth wrote a "Meet the Eagles" story telling us his experience with model airplanes and the Eagles Club… "September will be a one year for me flying!"

Good going, Worth! … So sorry you have moved out-of -state but glad you are still a member of the Eagles! … I know you are in touch with our Pauly Forsyth… and we hear that you may be coming back to Kingman… Looking forward to it!
Worth Weant… Congratulations!