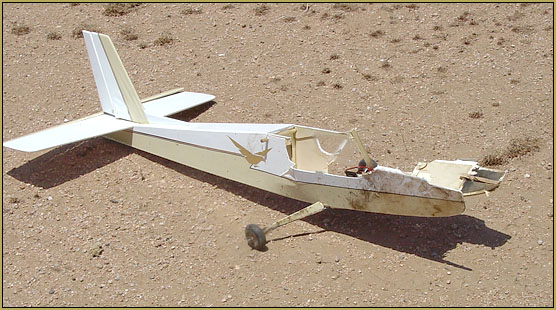 LAST week I made fun of the MAGs (the Model Airplane Gods), taunting them about my apparent victory over their efforts to destroy my Eagle 2. And then, today…
The WING CAME OFF!
I was out at the field, determined to get in a few more flights… even though everyone else had already headed-out. I DID get in another good flight. … and then I took a seat in the shade of the orange sails and enjoyed the quiet, beautiful Arizona morning… the gentle breeze alternately kicking up and throttling-back. I noticed that the stance of my model was a bit nose-high, standing on its tricycle gear… and I remembered that I had wanted to replace that spinner that I destroyed, last week (I had purchased a new spinner at High Desert Hobbies, yesterday, and had it with me). … So I readjusted the length of that nose-gear leg, installed my new spinner… and headed out for another flight.
I did not heed the warning…
In fact, I played with it!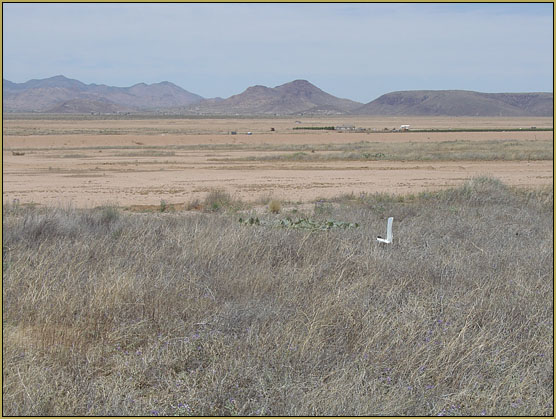 LESSON #1 – DON'T PLAY WITH IT.
During my flight… the takeoff had been smooth… the flight seemed to be going fine… but I was having an issue: as I dove down at a good speed, and gently pulled-back on the elevator, the model would abruptly nose-up… I DID want the nose up, yes… but not so abruptly that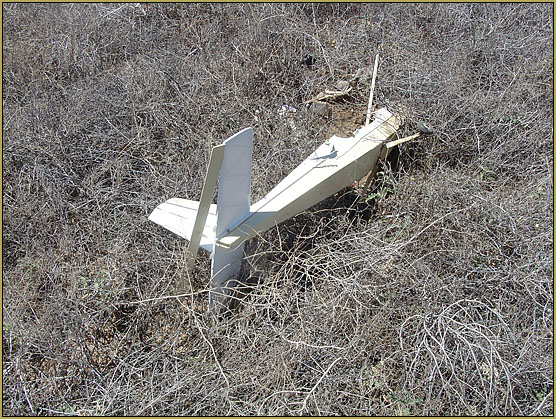 I was again climbing straight up. "Was that me or the model? … or the wind?" … and that action was repeatable… I was able to recreate that scenario… and I made several re-enactments to see IF I could control it by being even more gentle on the stick-action.
It was during one of these abrupt climb-outs that the wing came off!
The wing popped-off the fuselage and spin-drifted to the ground. I watched the main bulk of the model plow into the dirt… and still had time look-up and count-out about 14-seconds before the wing touched-down… "doinking" on one end in the dirt… Upon inspection, no damage to the wing except one of the vacuum-formed wingtips was shoved-on super-tight!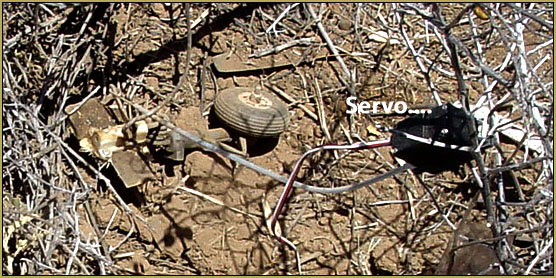 Had I landed to examine the model after it first surprised me with that abrupt climbing action, I might have been able to spot something that contributed to that action. NEXT TIME I am flying a model and it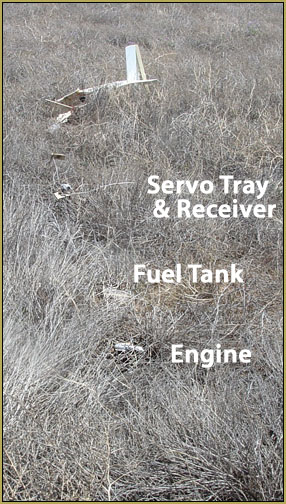 surprises me with "something new", I will bring it back ASAP.
LESSON 2 – MORE RUBBER-BANDS
I built this model like a "trainer" and attached the wing to the fuse using #64 rubber-bands. I think the Eagle's instructions had said never to fly without fourteen rubber-bands. I have only ever used EIGHT of them… two each way as an X over the wing (that's four, so far) and then two more on each side, left and right (for a total of eight). … It seemed like a tight set-up… but… in retrospect… I guess it wasn't adequate… should have four on each left and right and three each-way over the X.
LESSON 3 – USE NEW RUBBER-BANDS
I have been reusing my rubber-bands… kind of thumbing my nose at the MAGs… I KNEW that I should use new rubber-bands on each flying day… but a fellow flyer says he and his dad would take the used bands and keep them in a baggie with a heavy-dusting of talcum powder. the powder will soak the oils out of the rubber-bands leaving them "fresh" for the next flying day. … "Fresh", maybe… but not as taut as a new band. From now on, if i EVER use rubber-bands, again, I will use a new set each day … will be far cheaper than replacing airplanes every couple of months.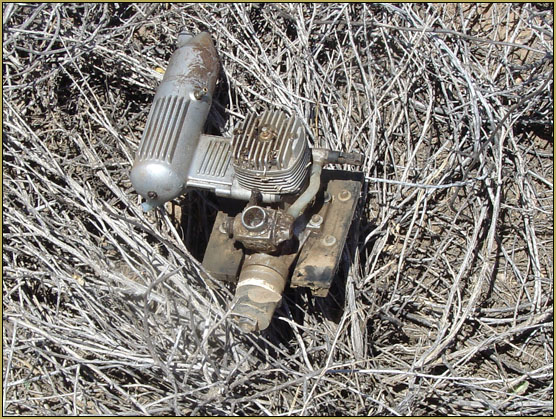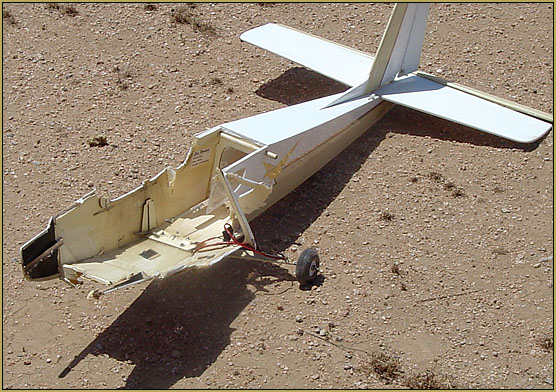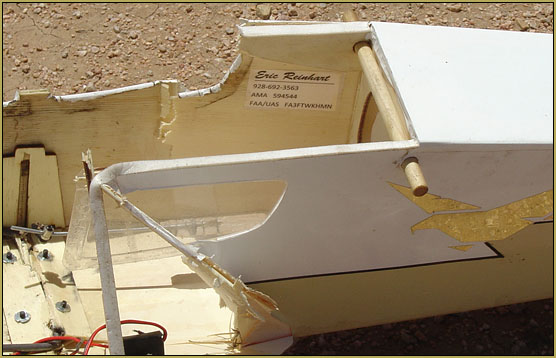 A side note: THAT PILOT!
That guy survived AGAIN!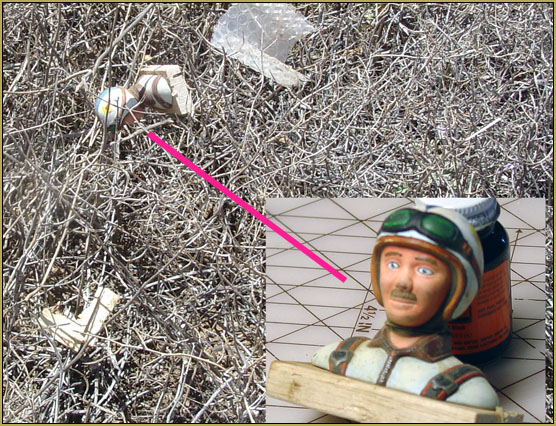 That much-maligned pilot was thrown-clear of the wreckage and so survives yet ANOTHER crash! This crash marks the end of his FIFTH (and possibly FINAL) assignment!
Yeah, I know… "the wing coming off in flight" was not his fault… but he sure as heck didn't save the day, this time, either! … like I said… I just don't TRUST that guy.
If you still have any planes left…
Come out and FLY
with the Kingman Golden Eagles RC Club!