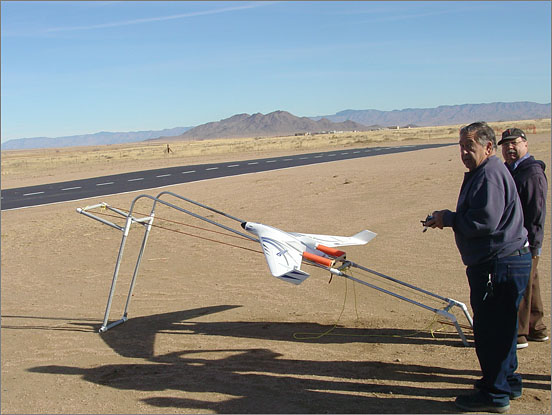 "SAFETY FIRST" gave life to this idea!
This video on YouTube by RC pilot NightFlyyer shows an RC pilot getting CUT by the prop of this pusher-style flying wing…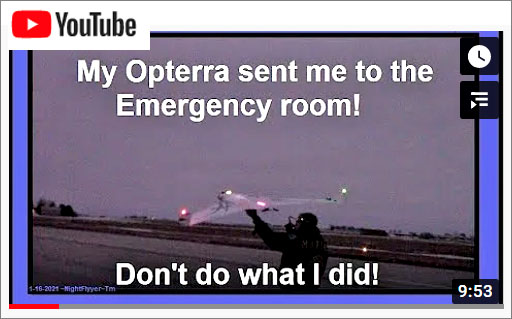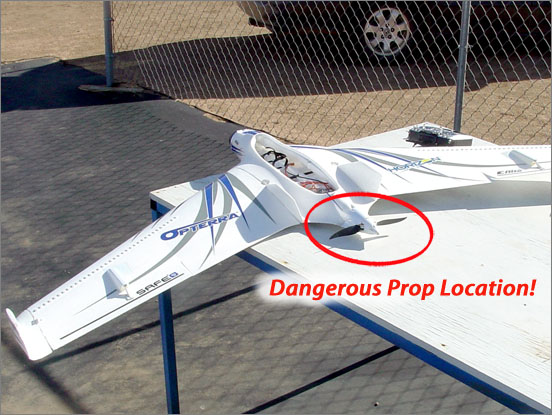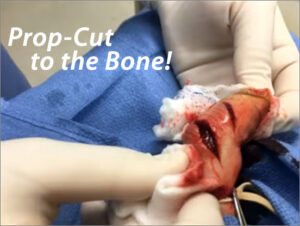 That RC Pilot was "cut to the bone" as the pusher-prop cut across his hand during a launch.
Rick Atkeson actually OWNS that exact same model. He began to look for a safe launching method… was considering, perhaps, a take-off dolly? … but then he and Bruno Russo hit upon the idea of this catapult launcher.
Bruno had seen similar launchers in pictures online… and so was able to put this rig together.
CLICK to see the FULL SIZE image of this flying-wing catapult launcher.
Those two black knobs are holding the special adapter that Bruno created, just for this OPTERRA model. As new models come along, new adapters could be custom-made for them. … That's surgical tubing that's used to "power" the launcher. The frame is aluminum… and it can be disassembled for storage or transport.
… Bruno, Rick! … very nice work!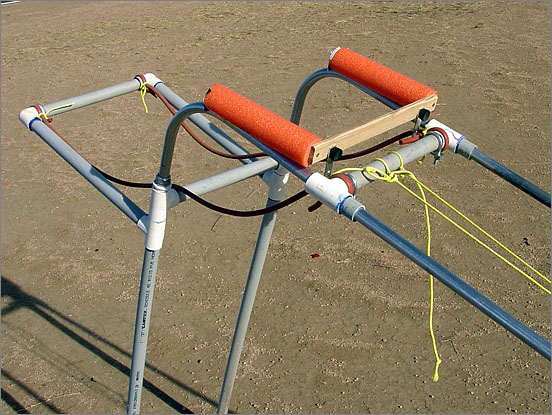 Jim Milner, Rick, Bruno, Bob Maher, and myself attend the launch!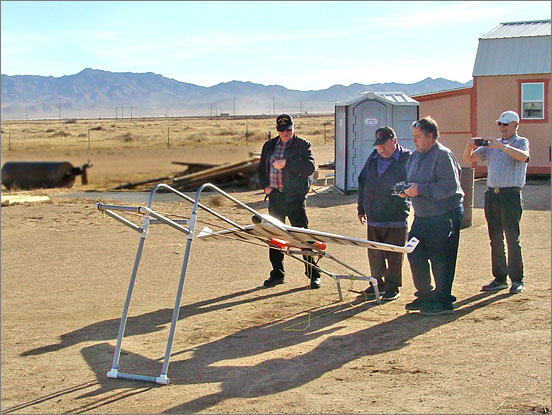 SOARING with the eagles… (OK, ONE Eagle!)
… a VERY SUCESSFUL launch! The mechanism worked very smoothly… the model was launched-and-away before you could think about it. Rick did a great job of flying that wing. CONGRATS, guys! Rick put A VIDEO of THE LAUNCH on the Club's FACEBOOK page!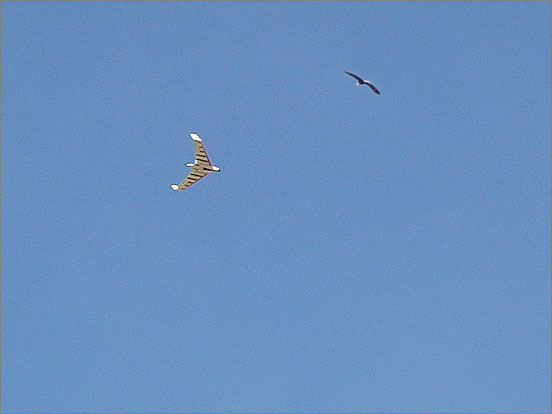 Kadet Launcher? Not really happenin'…
… Just thinkin' about it…
See you at the field!
— Eric