Good show! … The Kingman Golden Eagles RC Club was at the event "in force"!  Plenty of Club members were on-hand to help with the event set-up… and many of us were there to meet and greet and share our model aircraft hobby with the public.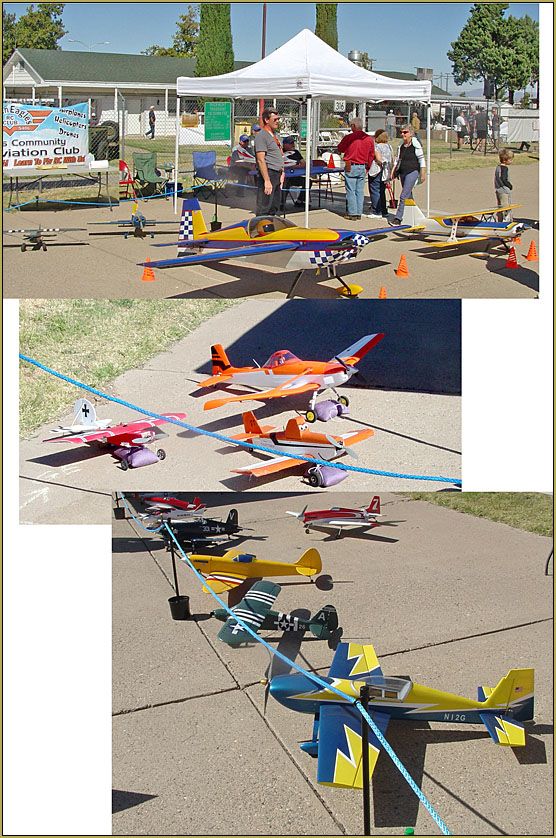 The B-17 Sentimental Journey was a powerful "draw" at the event… hundreds of visitors got to inspect it up-close!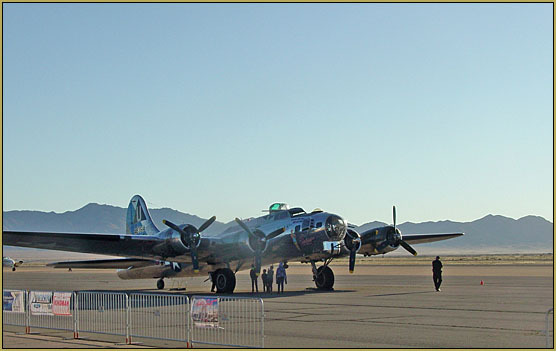 Meanwhile, across the street…
"Across the street" a group of us Eagles were ready to provide flight-demos and flying enthusiasm to the visitors sent-over from our troops at the EAA Event. We actually DID get some visitors, too! I, myself, flew through over a half-gallon of 15% nitro fuel as I showed-off my Kadet, the Astro-Hog and that cheap Chinese trainer… I must have flown at least TEN flights on that trainer throughout the day. Shawn, Rick, Jon and I all stood ready to fly… and we DID! As the day drew towards evening, the wind was REALLY blowing and I still needed to fly… and that trainer turned-out to handle just fine in the wind! I left the field at 4:18… my single all-time longest day at the field… about EIGHT hours!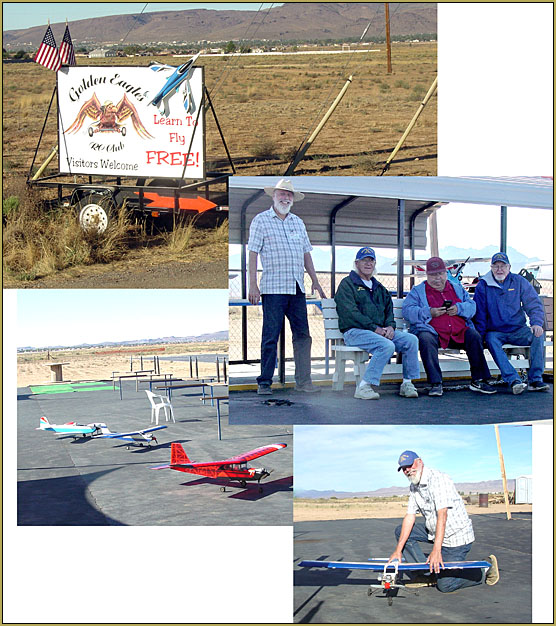 Ron Duke, Tim, Paul, Pauly, David Duke, Boyd, Richy, and Carey (and I see Dave Stapleton, there, too)… and prob'ly some other guys I forgot to mention, were all on-hand… fantastic participation by the Club.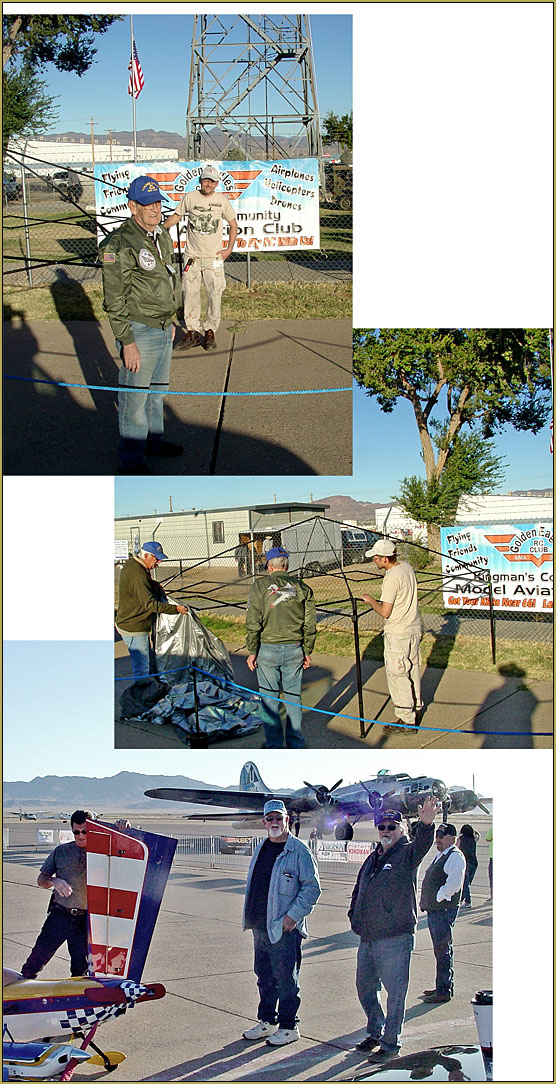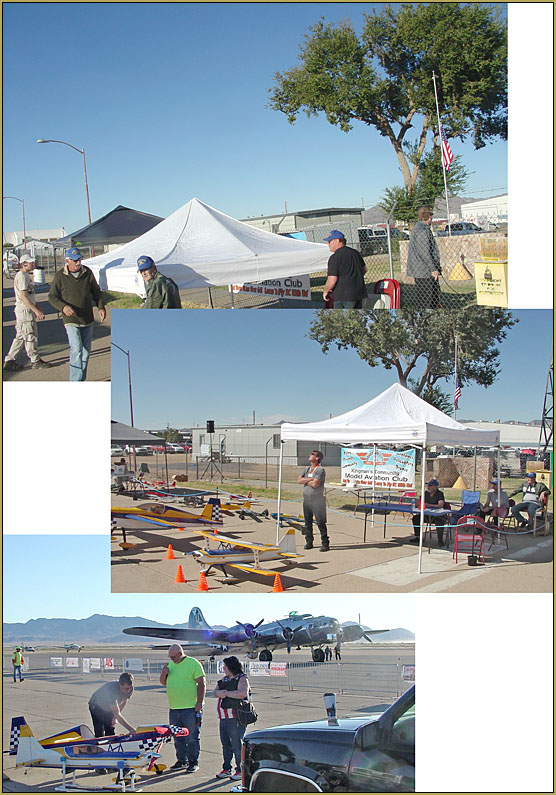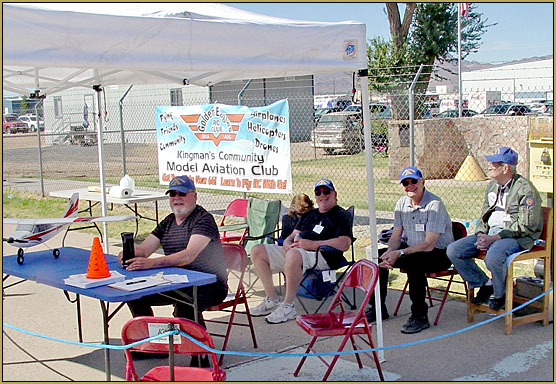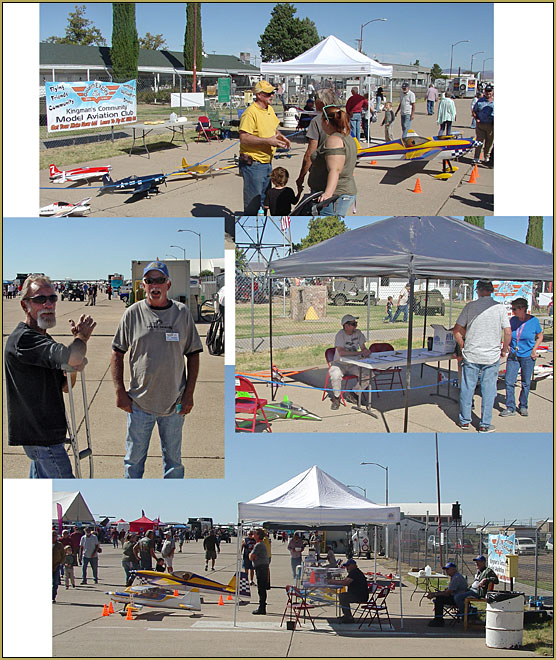 I took some video of the P-51 rolling by… and that B-17 firing-up… it's posted on the Clubs Golden Eagle RC Club YouTube page…
Goo job, everyone… I am sure we will be invited back NEXT year! … Lookin' FORWARD to it!
— Eric