Just a reminder… FAA Registration for Pilots of RC Model Airplanes and Drones…
UPDATE 1/17/19 by Bruno Russo:
I just watched the latest AMA video and came away with 3 important pieces of information that we might consider sharing with all members.
1. The correct place to register for aircraft hobby use is at FAADroneZone There are other websites that try to charge extra and some even try to charge for each aircraft. The fee is $5 for 3 years for 1 registration that is valid for all your hobby use aircraft between .55 lbs to 55 lbs.
2. If you requested your info to be removed from the FAA database back when the registration ruling was  suspended then you no longer have the FAA registration and you must apply again only at  faadronzezone.faa.gov
3. Those of us who registered before DEC 12 2017 have been extended to DEC 2020. Again see faadronezone.faa.gov to apply, or re-apply or just check when your FAA expires or print a new copy.
There's a button for forgotten password too.
Thanks, Bruno!
As a sanctioned AMA Club, the Golden Eagles RC Club is not required to enforce FAA registration… but the Federal Government, the FAA, requires all RC pilots to purchase a registration number from the FAA… $5 for three years, I think… and, like having your AMA number noted inside each of your models, we are required to have that FAA registration number on each of our aircraft. … There are a few types of models that are exempt, but almost all we fly out at the field needs to have that FAA number on it.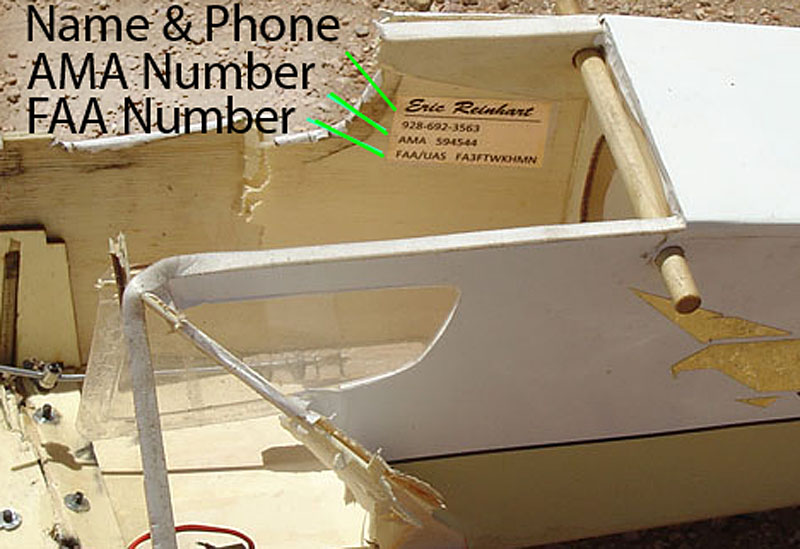 Earlier this year, the program was halted… but after a short time, was started, again. Those of you who, like me, already have your FAA number, may find that you got a little extension on your expiration date. For myself, I am just going to wait for an email from the Feds when it's time to re-up.
So… please obey the law. … Be smart… be safe… go online and get yourself that FAA registration number.
https://www.faa.gov/uas/getting_started/
Already have an FAA number?… check here:
https://faadronezone.faa.gov/#/home
See you at the field!
— Eric